Foundation Christmas Celebration
December 07, 2022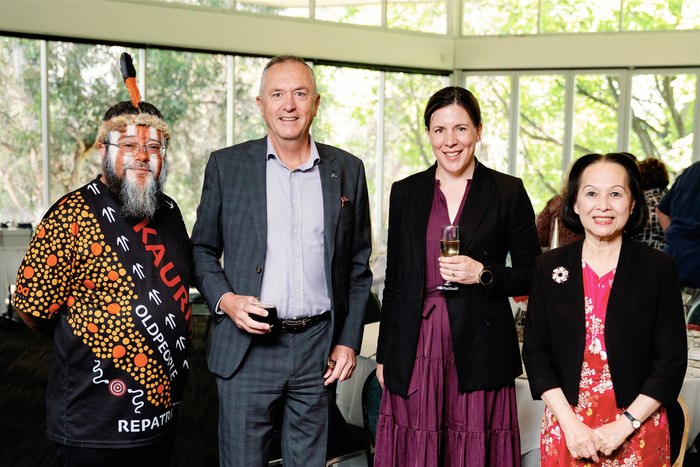 Thank you to all our wonderful volunteers who work tirelessly each year to help the St Andrew's Hospital Foundation to deliver excellent support to our hospital.
This year our team of 80 volunteers clocked up over 8,640 hours of helping, which translates to a whopping in-kind donation of approximately $350,000!
Thank you so much to our Patron, Mrs Lan Le for joining us. Thank you to Uncle Tamaru who provided a heartwarming Welcome to his Country.
Thanks also to Foundation Board members Jennifer Rees and Margot Coles who kindly joined us to help celebrate our volunteers.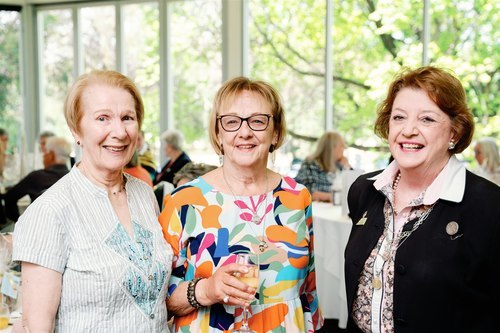 They are a truly amazing bunch and we are ever so grateful for their friendship, care and partnership.
We were also delighted to present Stephen Walker, the CEO of St Andrew's Hospital, with a COVID Impact Donation of $25,000.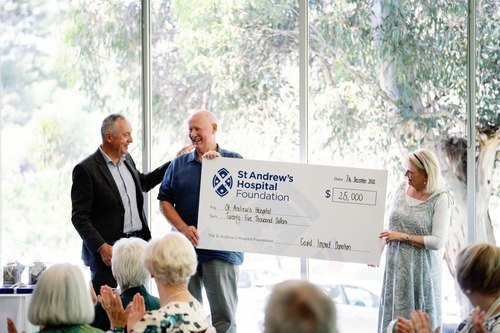 Congratulations to the volunteers who were awarded years of service recognition. Thank you for all that you do.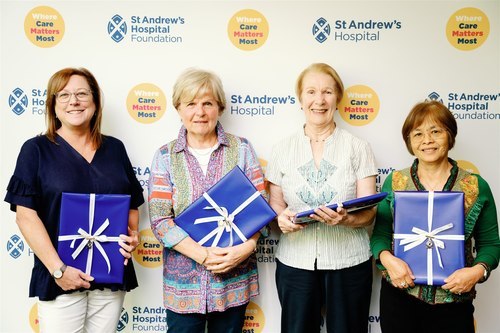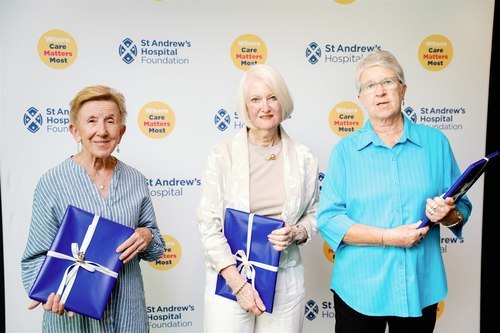 About the Volunteering at St Andrew's
At St Andrew's Hospital Foundation we are committed to developing meaningful volunteer programs and assignments that will enrich and promote volunteerism and patient centered care. Each year over 80 volunteers contribute more than 8,000 hours of service to St Andrew's Hospital via the St Andrew's Hospital Foundation's volunteering program. Volunteers give of their time and talents in countless ways. As a bonus, volunteers often find that in helping, they enrich their own lives in unexpected ways. Our volunteers are valuable members of the St Andrew's team, making a real difference in people's lives.