We would love to speak with you about our current projects, or explore other ways you can support St Andrew's Hospital. Please contact the Foundation office Foundation@stand.org.au
Clinical Scholarships
The success of St Andrew's is built on the skill and passion of its staff. The Hospital seeks to foster a culture of continuous organisational learning and development through targeted internal and external training and development programs.
In support, the St Andrew's Hospital Foundation created a scholarship program that continues an individual's professional development outside their day-to-day work. To date we have supported over 35 scholarships, primarily for Graduate Diplomas in Nursing Science, across a variety of specialty areas, through our Medical Education and Research Fund.
Scholarship donations start from $5,000, and donations of $10,000 or more may feature a naming opportunity.
Breast Cancer Care Luncheon - 12 October 2023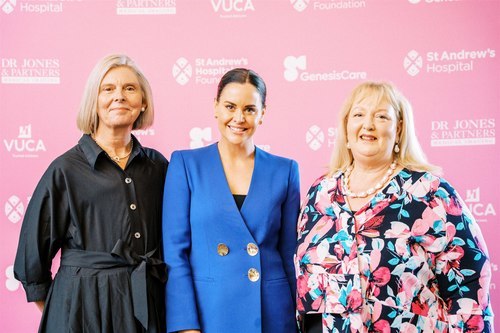 The Breast Care Luncheon has for over 25 years created the opportunity to bring our patients together, with their loved ones, so they can reflect, learn, laugh and share while being inspired by each other's journeys. This much-loved event is hosted every year during Breast Cancer Awarenes Month. The event returned in October 2022 after a two-year hiatus due to COVID-19, and we welcomed over 170 breast cancer patients and their guests to a wonderful luncheon hosted by Kate Collns.
Learn more about Breast Care Luncheon sponsorship opportunities
St Andrew's Classic Golf Day - 17 November 2023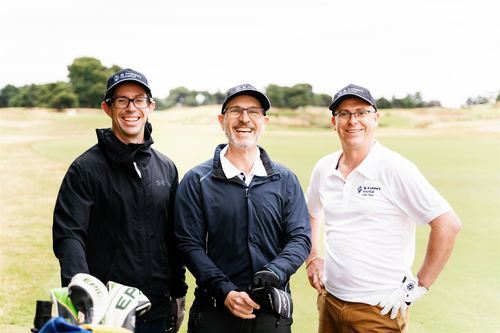 The St Andrew's Golf Day Classic is wonderful event that helps to raise essential funds to support our Hospital. We are so very grateful for our major sponsor Clinpath Pathology. Their generous and ongoing support of this event is now enterring its 19th year! There are many ways that you can support St Andrew's Hospital, and our golf day has the double benefit of raising funds and also provides us with the opportunity to host and say thank you to our incredible medical specialists. Last year we raised a record $16,500 in supprt of St Andrew's Hospital Foundation.
Learn more about Golf Day Classic sponsorship opportunities