Feedback
Patient feedback continues to be an integral part of informing us on patient safety and quality. In 2019-2020, 78% of the feedback received indicated patients were 'very satisfied' with the care they received. Many patients also provide positive comments about our staff, recognising them for being welcoming, caring, cheerful, friendly, efficient, helpful and professional in the excellent care they provide.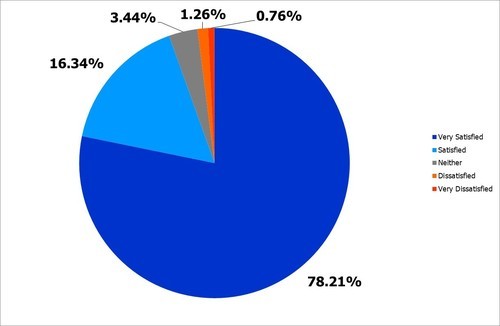 External Patient Surveys
The hospital consistently recieves excellent feedback from the Department of Veterans' Affairs. The Department of Veterans' Affairs Patient Experience Survey Report (July – December 2019) indicated the hospital's overall satisfaction remains very high with a rating of 100% compared to the national rate of 95%. 97% of patients surveyed indicated they would recommend the hospital.
St Andrew's Hospital DVA Report 2019.pdf