Feedback
These indicators are created from patient feedback that is provided on paper and online via the hospital's website. The indicators are the rate of compliments, compliments with issues, and complaints.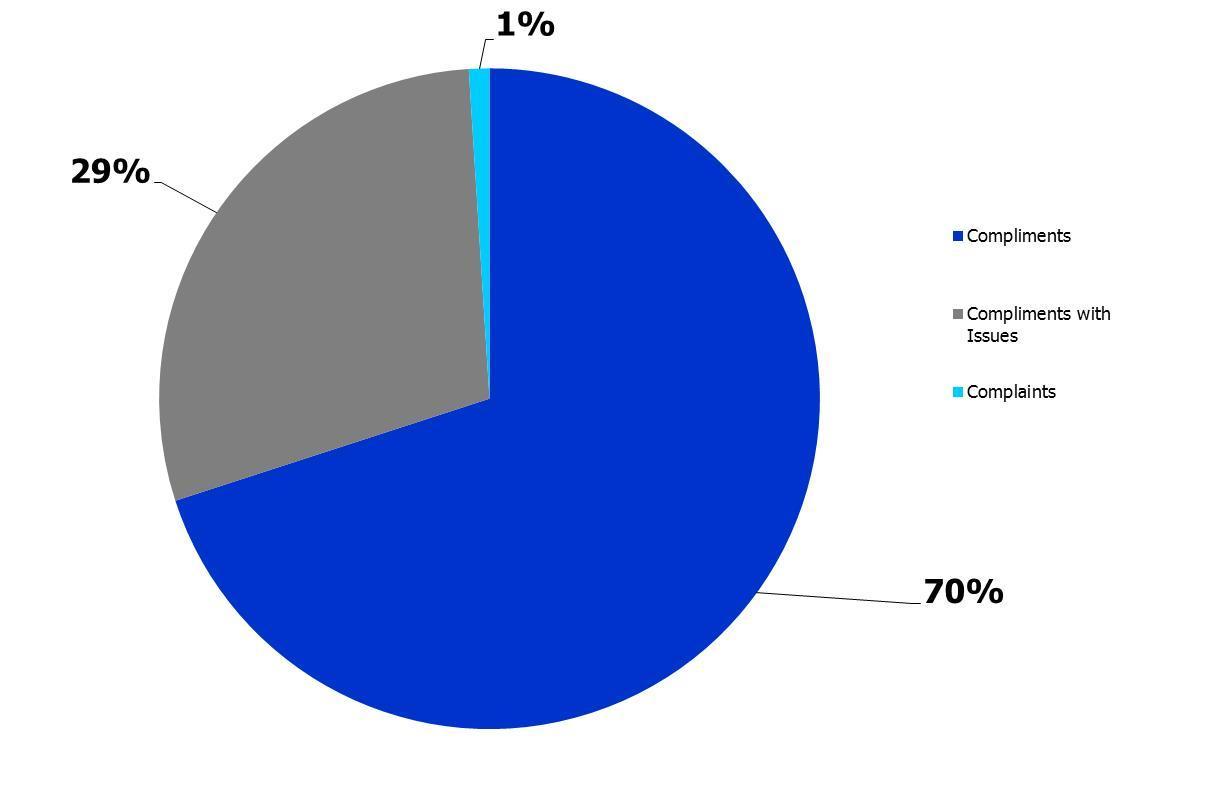 Compliments
For the calendar year of 2017 there were a total of 3536 compliments received. These related to the following categories:
Staff (included comments re staff attitude, welcoming, caring, feeling at ease, cheerful, friendly, positive attitude, efficient, excellent care, competent, helpful) – 58.2% of total
Meals (included comments re food excellent, enjoyed meals etc.) – 9.9% of total
Environment (included comments on room, facilities and environment) – 8.6% of total
Communication (included comments re clear explanations, information given, good communication) – 6.7% of total
Care provided by Medical Officers (included comments regarding care received from doctor) – 6.8% of total
Organisation (included comments re area very organised, efficient, prompt service) – 6.5% of total
Would recommend St Andrew's (included comments re would return to St Andrew's, best hospital I have been in, would recommend St Andrew's) – 43.3% of total
Issues
The top 5 issues with our care or service identified by patients included:
1. Food / Catering
This includes comments re the variety/standard of meals/drinks, missed meals, cold meals, incorrect meals, not enough to eat, no post op meal, buy local products, standard/choice of tea/coffee, attitude of catering staff, no tea/coffee facilities in room, vegetarian & gluten free choices etc.
2. Nursing Care
This includes comments about procedures being inadequate or not done, the nurse's attitude/behaviour, visibility/continuity of nursing staff, incorrect/inadequate documentation, nurse's knowledge, supervision of student nurses etc.
3. Room / Building / Other Aesthetics
This includes rooms need updating/worn out/decor, blinds/equipment missing/broken, children's ward not inviting, no clock, storage for personal belongs in DPS, dirty/cobweb windows, not enough chairs/chair comfort, no fridge in room, theatre drab, cluttered corridors, waiting areas etc.
=4. Bathroom / Shower / Toilet
This includes share bathroom, water temp/flow, shower head broken/difficult to use, no hand basin, no power point, no mirror, lack of toilet & hand washing facilities in Reception area/Children's ward/4 bed bays, lack of/inadequate public toilets etc.
=4. Noise Levels
This includes noisy staff, visitors, patients, noise at night time, TV in share rooms, doors to stairwell & staff room, equipment, air conditioning etc.
5. Waiting Times
This includes Admissions, Emergency department, X-ray, ward, Theatre/Procedure room, discharge, long fasting time & slow response to call bell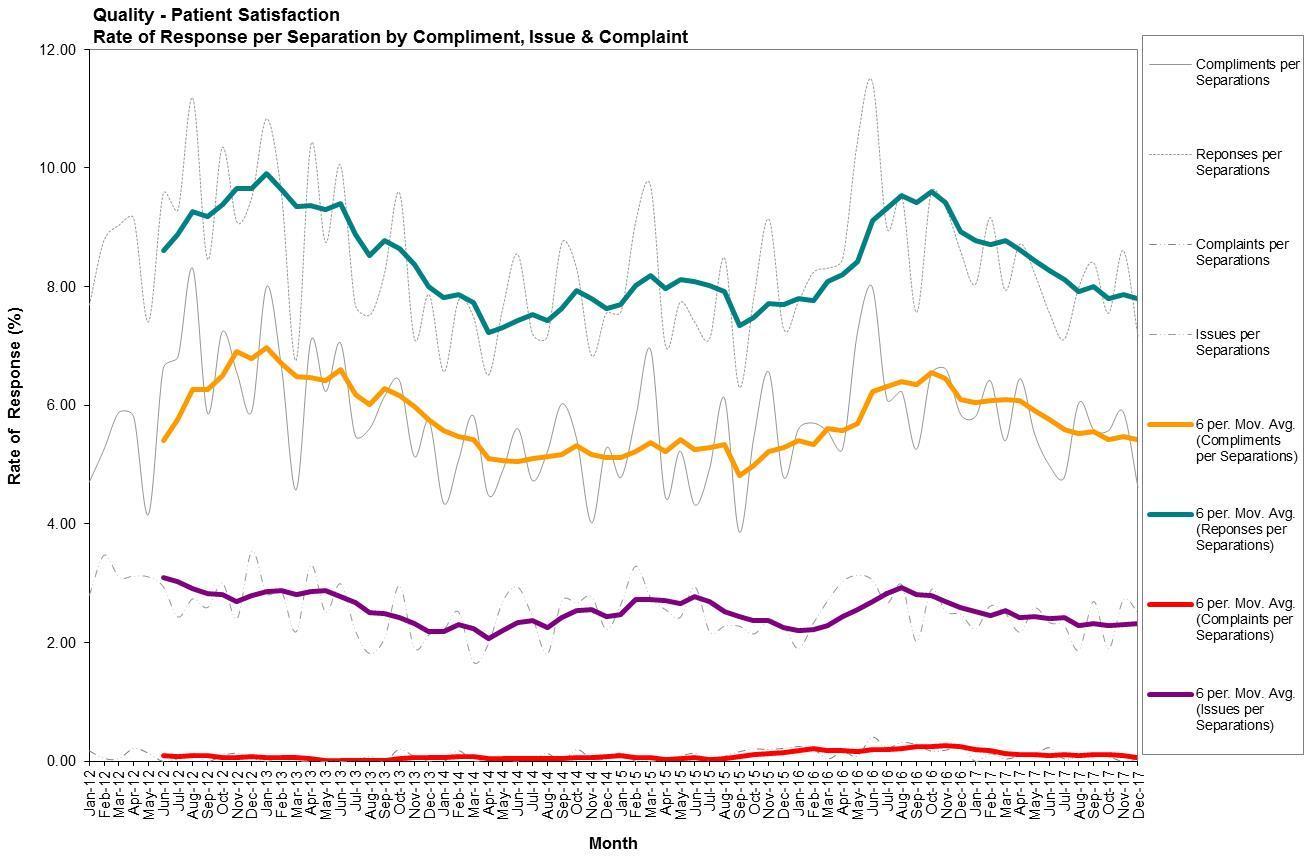 External Patient Surveys
The hospital consistently recieves excellent feedback from the Department of Veterans' Affairs. The Department of Veterans' Affairs Annual Patient Satisfaction Summary (2016-17) indicated the hospital's overall rating remains a very high 9/10, with 80% of patients indicating they would recommend St Andrew's to family and friends. To access the full report click on the link below