Call for Scholarship Applications
October 18, 2022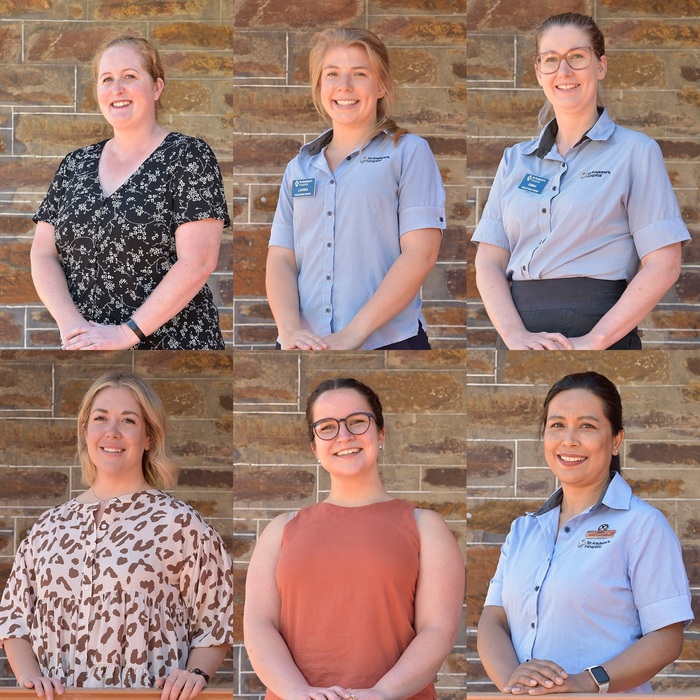 Annually the St Andrew's Hospital Foundation awards scholarships to high performing clinical staff, in partnership with the Hospital's clinical leadership team and education team.
It is an educational priority of the Foundation's to support the Hospital's significant in-house education program, as well as to enable our clinical teams to further develop their skills and expertise for the benefit of St Andrew's Hospital.
The clinical scholarship program is named for our Founder, Janet Hay, and the funds are stewarded by the Medical Education and Research Fund which is a subcommittee of the Foundation Board.
Popular courses include Graduate Diploma in Nursing Science, in the specialty areas of Perioperative Nursing, Cardiac Nursing, Stomal Therapy Nursing, Intensive Care Nursing, and Anaesthetic and Recovery Nursing.
Scholarships support our nurses to gain insight into different nursing specialisations and career opportunities, develop research skills for further study options. and pursue electives according to their interests and career goals.
Funding is made possible by generous donations from Visiting Medical Officers, HPS, and private benefactors.
Application Requirements:
The successful candidates:
Must be eligible to enroll into a relevant course in 2023
Will have part or all of the course fees paid by the St Andrew's Foundation
Will study within their own time
May be eligible for the Qualification Allowance (as per Nursing EBA)
Will commit to a minimum of 2 years substantive PPT employment (excluding extended periods of Leave) at St Andrew's following completion of the course
Pre-requisites; applicants must:
Be a Registered Nurse employed by St Andrew's Hospital
Discuss their application with their Clinical Manager
How to Apply
Please send a hard copy cover letter & CV to the DNCS by 4pm 7/11/22. Please be sure to include these details in your cover letter:
The course you are intending to study (or already studying)
Anticipated fees (or fees paid) for this course
How this study will benefit staff and patients at St Andrew's Hospital
All enquiries to Education Coordinator Alison Sarles
Selection Criteria apply. Interviews will be conducted following the close of applications.
Pictured are some of our 2021/22 scholarships winners.