2022-25 Strategic Plan
June 22, 2022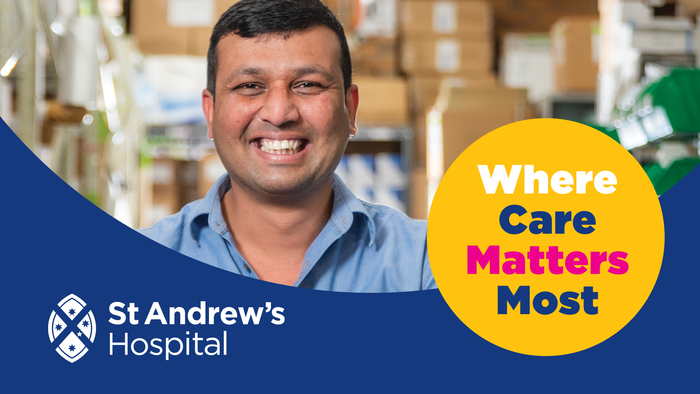 Today we are launching our 2022-25 Strategic Plan.
"I am delighted to share with you an overview of our recently completed Strategic Plan. Thank you to everyone who attended a workshop, completed a survey and who made time to talk about their aspirations for the plan. All of that and more has contributed to the Plan that we have today and I am extremely proud and grateful for how we have once again come together as an organisation to shape St Andrew's Hospital. Our new corporate values and key priorities combine to give us a high performing roadmap for the next three years." - Stephen Walker, CEO of St Andrew's Hospital.
A very special thank you to our wonderful colleagues Erika, Amanda and Dharmesh for featuring on the new values posters. Also to Chelsea for gracing the cover of our 2022-25 Plan Summary.
Where Care Matters Most sums up our intention for our new Strategic Plan. Working together excellently to provide care for our patients, care for each other, and care for ourselves.
About St Andrew's Hospital
St Andrew's Hospital is Australia's largest stand-alone independent private hospital. Situated overlooking the picturesque south-eastern Adelaide parklands, we are a centre of medical and surgical excellence dedicated to providing compassionate care to over 40,000 patients each year. In addition to our 240-bed capacity, a 28 bed Cardiac Unit is an integral part of our Cardiac Centre of Excellence. We are also home to the most comprehensive cancer treatment service in South Australia, along with a complex specialty range and tertiary-level surgical services.