Graduate Nurse Program (TPPP) 2024 Intake **Deadline extended
June 07, 2023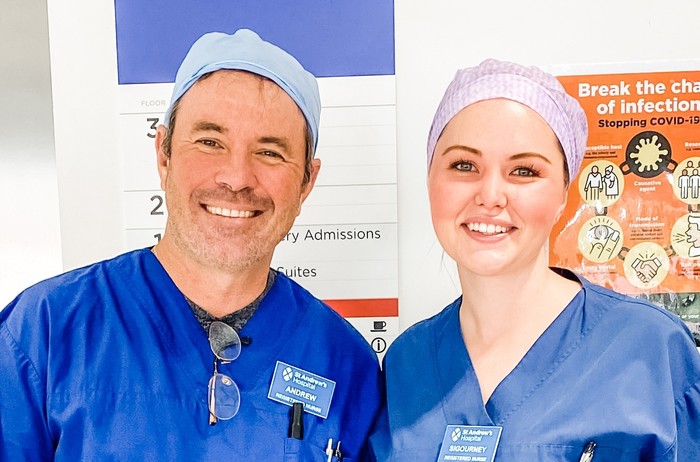 St Andrew's Hospital offers Graduate Registered Nurses (RNs) the opportunity to work in a large private hospital where the breadth of services and case-mix provide a rich learning environment.
Becoming a graduate is an exciting and often daunting time. Our Graduate Nurse Program forms the basis for a successful career in Healthcare as graduates make the transition from student to clinician. We know this is a stressful and often emotional time during which graduates will either re-affirm or change their career goal.
Application Instructions
St Andrew's accepts applications from both Australian and international graduating nurses.
Step 1 - Read the ST Andrew's TPPP Application Guide prior to applying
Step 2 - Download and complete the St Andrew's TPPP Application Form (you may not be able to complete the form until it is downloaded). This is then uploaded within the portal when asked for your cover letter
Step 3 - Apply via online submission portal
For more information please see - Graduate Nurse Program – St Andrew's
APPLICATIONS CLOSE 8:00am - Monday July 10th 2023 (note new deadline)