National Stomal Therapy Week
June 20, 2022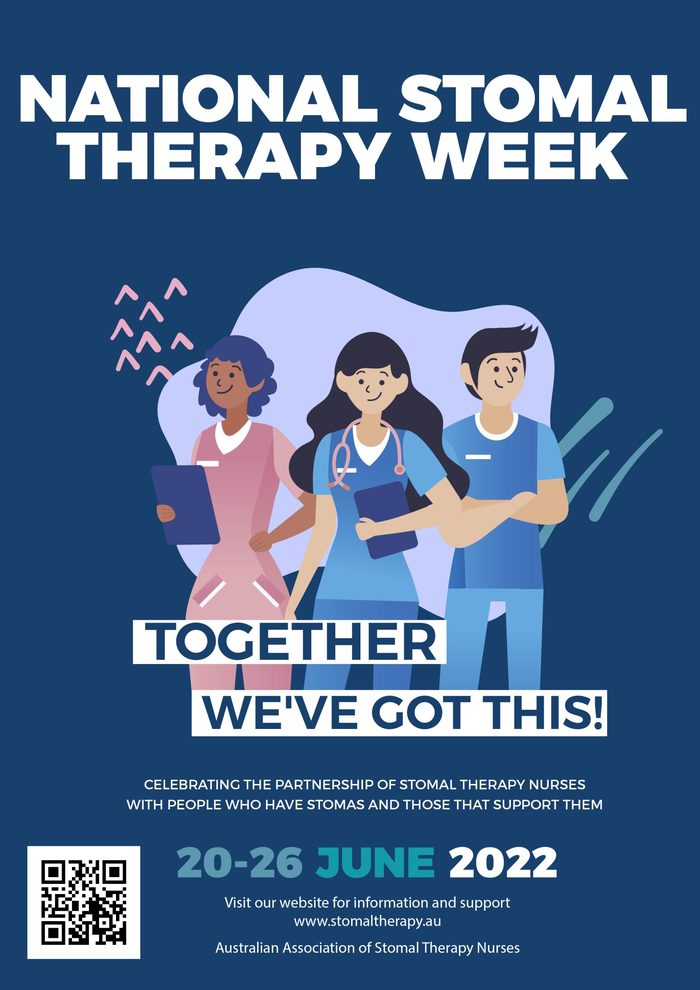 This week is National Stomal Therapy Week
NSTW is designed to both acknowledge and provide support to people living with a stoma and recognise those health professionals and support agencies involved in their care.
Many of our current and previous patients have learned how to live with a stoma. We are sure they will say it's a team effort. So this week we are celebrating our amazing patients, their families and friends, our dedicated Stomal Therapists, our nurses and doctors, educators, industry partners and Ostomy associations who are integral in supporting people with a stoma.
You are all amazing. Together We've Got This!