National Volunteer Week 2023
May 17, 2023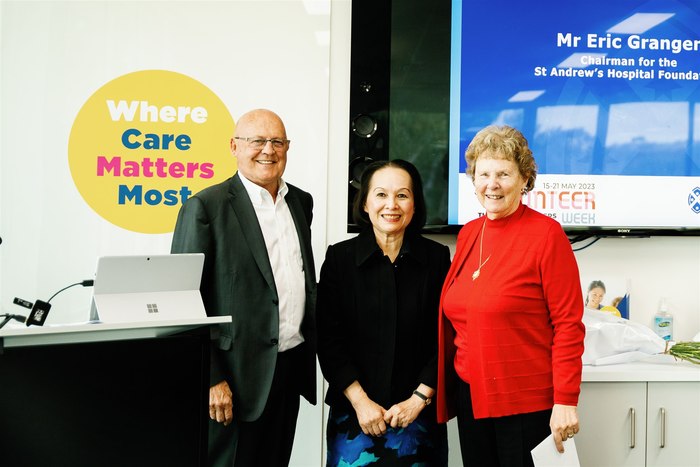 Volunteers are special people – they are those rare gems who step up to lend a helping hand.
Volunteers play an important role at St Andrew's Hospital, and their contribution is invaluable.
National Volunteer Week (NVW) is Australia's largest annual celebration of volunteering and was held this year from 15-21 May 2023.This year, we were delighted to host our volunteer celebration at St Andrew's, after two years of offsite events due to COVID-19, and to thank them for all the good work they do.
Congratulations to our Years of Service recipients, and thank you to all our volunteers past and present.