New Perioperative Nurse Program
September 20, 2023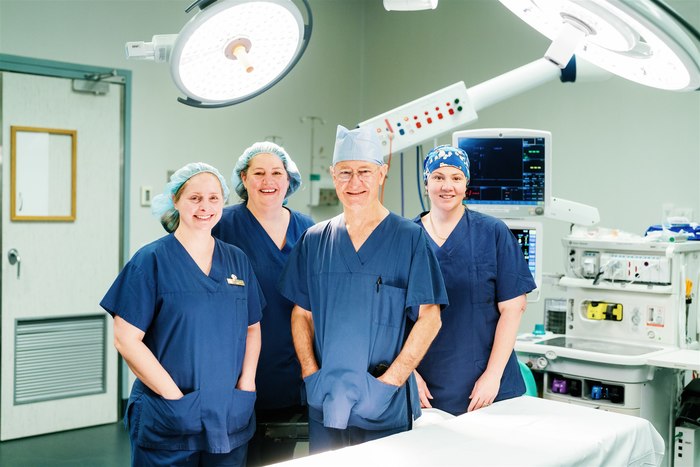 St Andrew's Hospital is proud to launch its first 12-month training program for nurses who have a desire to move into the perioperative environment. If you are a RN or EN with a minimum of 3 years acute clinical experience then this is the opportunity for you!
This new Perioperative Nursing Program is an important part of our workforce strategy as we hire, train and keep the best in the business. It ensures we employ the right nurses to add to our culture and help us provide the very best care and service for our patients.
This program has been built for the perioperative environment utilising competency-based tools developed by our Clinical Educators. These Educators (all 5 of them) will ensure that you receive ongoing support, education and professional development. We have a structured competency framework which gives you both the theoretical and practical knowledge to feel confident in the complex area of perioperative nursing.
With a dedicated Perioperative Nurse Transition Program Coordinator, and working with nurses who have senior scrub scout experience you will be fully supported to gain competency and confidence. You'll care for patients holistically as you gain skills as a scrub scout.
Following successful completion of this program you will possess a strong understanding of necessary skills and the backing of theoretical knowledge as well as the confidence to practise safely in the role of Scrub Scout Nurse in Theatre. You will also have an ongoing permanent role with St Andrews, moving to our standard Mon - Fri roster and 'on call' work as required.
At St Andrew's we have a reputation for excellence in patient care. We are a community - a working family. It's where everyone knows each other, leaders are approachable and patients return to work as volunteers. We care for others. We work together. We deliver excellence. That's the St Andrew's way.
APPLY via SEEK
Applications Close 04/10/2023