R U OK?
September 08, 2023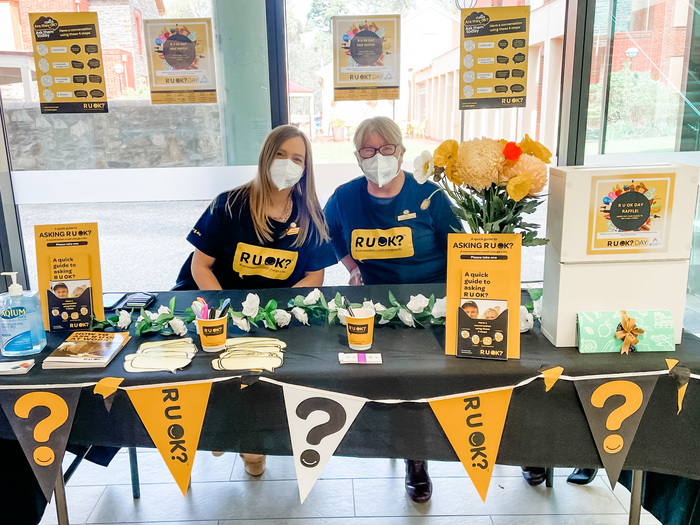 We are a hospital where care matters most. Care for our patients, for each other, and care of ourselves.
R U OK? Day is a national day of action when Australians are reminded that every day is the day to ask, 'are you OK?' and start a meaningful conversation whenever they spot the signs that someone they care about might be struggling with life.
Last week we conducted a number of activities in support of R U OK Day. The mental health and wellbeing of our employees and volunteers is very important to us - when we feel mentally well and supported emotionally, we have positive work environments and our people are in the best position to care for our patients.
Throughout the week our staff enjoyed daily check-ins and communications from our Wellbeing team and Executive leaders, a free coffee to enjoy whilst chatting with a colleague, KitKats (official sponsor of RUOK? Day), and free daily raffles with prizes focused on health and wellbeing.
Thank you to everyone who took part and for making the time to chat, help and reflect.