2021/22 Annual Report
December 16, 2022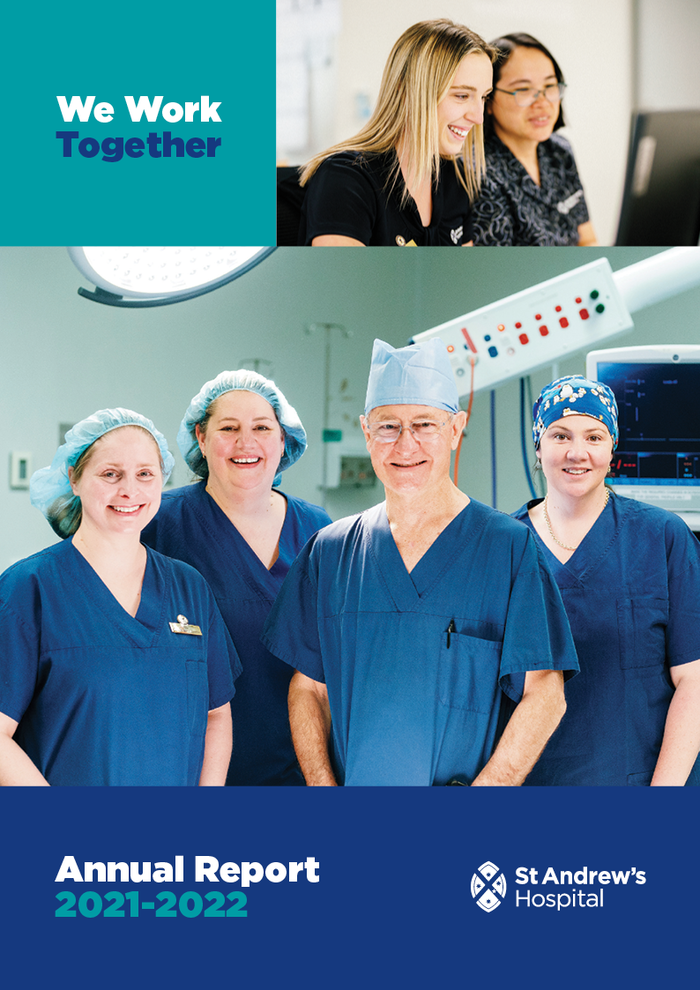 Each year, St Andrew's Hospital publishes an Annual Report to share the progress we have made in pursuit of our mission.
The 2021/22 report, which runs from 1 July 2021 to 30 June 2022, offers a glimpse of the exciting initiatives we have been part of and the many ways we are contributing towards a healthier tomorrow for our community.
Key achievements include the launch of our 2022-25 Strategic Plan, progress on our state-of-the art building at 334 South Terrace, a new joint position with the University of Adelaide, and over 5,000 robotic cases performed using our DaVinci Xi. Also, we successfully completed our organisation wide accreditation survey with the Australian Council of Healthcare Standards, resulting in St Andrew's maintaining our full accreditation until March 2025.
We are particularly proud and grateful for our people and our wonderful culture which supported the organisation through the ongoing challenges of COVID-19 to ensure our consistent and exceptional patient-centred care.