Supporting Breast Cancer Care
September 27, 2022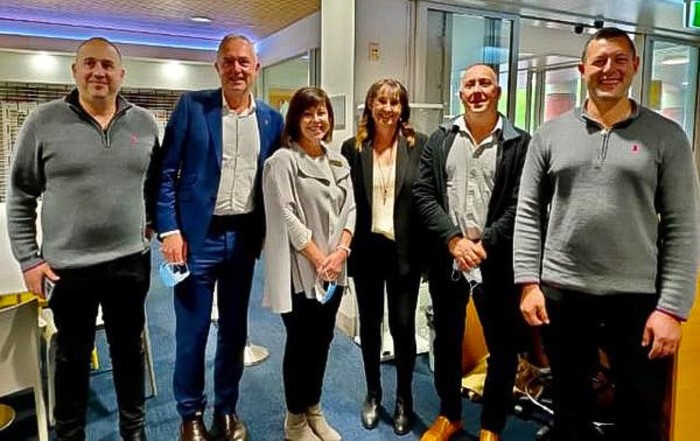 St Andrew's Hospital is home to the most comprehensive cancer care facility in South Australia.
We understand that breast cancer is the most common cancer affecting Australian women, and our dedicated team of Breast Care Nurses is part of a multidisciplinary clinic that supports a full pathway for the diagnosis and treatment of breast cancer and other breast conditions.
Our role as the Foundation is to support this important work by engaging with benefactors who wish to help - some in incredibly generous and transformative ways.
The Pink & Blue Swim have been supporting breast cancer care at St Andrew's Hospital for many, many years. They have made possible the purchase of vital equipment and the refurbishment of spaces used by the breast care team, and we could not be more grateful for all their care and support.
This most recent project enabled the Hospital to establish a purpose-built break room for cancer patients. Creating welcoming and comfortable spaces for patients undergoing some of life's most difficult moments is of great importance to patient care at St Andrew's.
It was an absolute thrill to host our friends from the Pink & Blue Swim and their supporters at the Hospital this week. Thank you to Councillor Kenzie van den Nieuwelaar and Councillor Kelly Thomas for attending, as well as guests from GPA Engineering, Community Bank West Beach and District, and West End.
Looking forward to the return of this fantastic community event in 2023! Registrations are open from 1 November. For further information please see Pink & Blue Swim/Walk 2023.