UnitingSA Christmas Appeal
November 26, 2020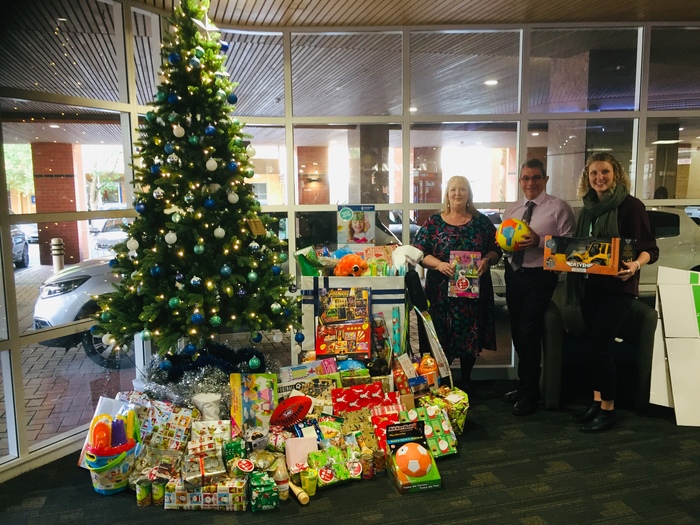 St Andrew's has been supporting Christmas Appeals since 2015.
In 2020, the hospital is collecting donations of gifts and non-perishable food to support those people and families in our community experiencing financial hardship, through the UnitingSA Christmas Appeal. In what has been a difficult year for us all, our support is so important.
Under our own Christmas tree and throughout various locations around the hospital, we are collecting items to donate to UnitingSA in time for Christmas. If you can help, please drop your gift to the hospital foyer (and please be aware of special information in this link relating to Covid-19).
Pictured is St Andrew's Chaplain Rev Peter Morel and Director Nursing Clinical Services, Jacquie Wiley and Haley Roberts from UnitingSA during last year's appeal.