'What Matters to You?' Day
June 06, 2018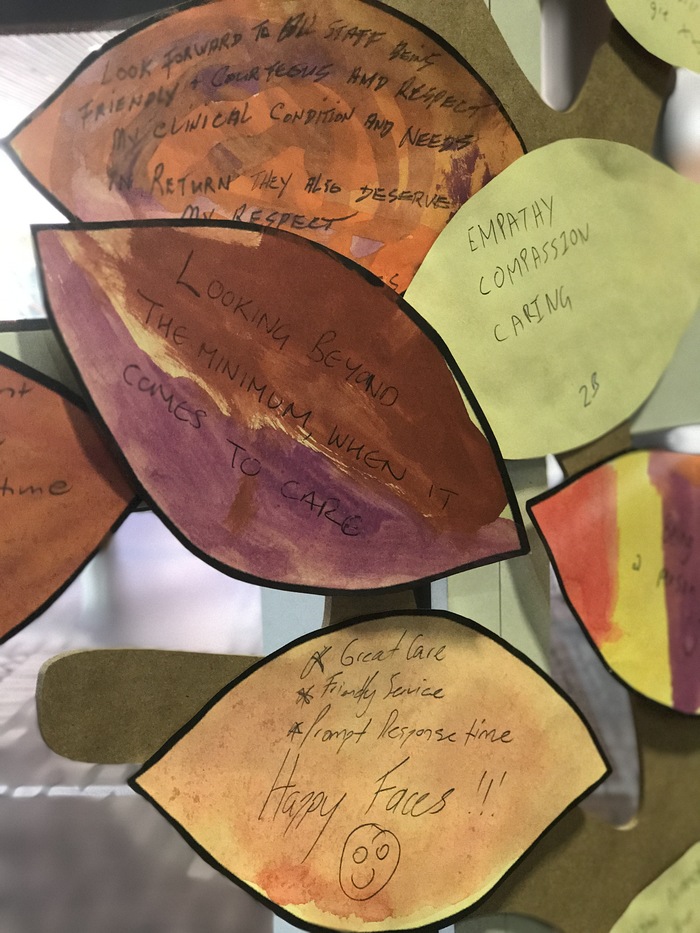 We invited patients across the hospital to write on a handmade leaf about what matters to them. The leaves were then gathered by our staff and volunteers and displayed on a tree in the main reception area.
The information we receive will be collated and reviewed as part of our commitment to providing the best possible care to our patients. We have received valuable feedback and have enjoyed seeing our patients and staff interact in this meaningful way.
The leaves were generously made by the children at the Halifax Street Children's Centre and Preschool.